Happy New Year everyone! The year 2017 has arrived, and thus marks DS90 Media's 3rd official year in business. Through two great years, DS90 Media has achieved many of our goals, and grown tremendously! A big and well deserved thank you to all of our customers for your business over the last two years.
Here is a list of the people and businesses that have contributed to DS90 Media's success in the last two years:
Cindy Ferrie Marketing Strategist, Bordertown Vineyards and Estate Winery, Seaside Pearl Farmgate Winery, Urban Impact Recycling, Self Employment Services – Douglas College, Give and Take Tree Service, All Round Travel, BC Wine Studio, MDI Concrete, Florwest Developments, Tia Mae Tablada, Vancouver Irrigation Supply Ltd, Alicia Rekunyk, Zak Rekunyk, Architectural Institute of British Columbia, Techno Monkey Media Inc., Josh Messmer, Pacific Assistance Dogs Society (PADS), Crossroads Hospice Society, Hard Rock Casino Vancouver, BMO Financial Group, Tyler Mckinnon, Hvac Systems & Solutions, Canadian Power Conversion Inc., and more!
So what does 2017 have in store for DS90 Media!?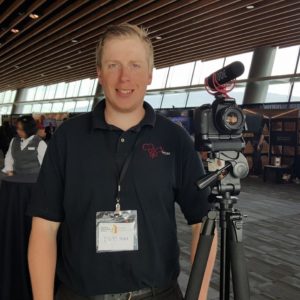 We promise to continue to dedicate our most profound efforts in working with our current, and new customers in all projects that come our way. Our expertise in the fields of Video Production, and WordPress Development continue to improve with every single project. Providing our customers with a finished project beyond their satisfaction, and leaving them with a memorable experience is what we continue to strive for.
Daniel Seifried – DS90 Media CEO